Volledige Marvel's Guardians of the Galaxy soundtrack bekendgemaakt
Inclusief twee nummers van de favoriete band van Star-Lord.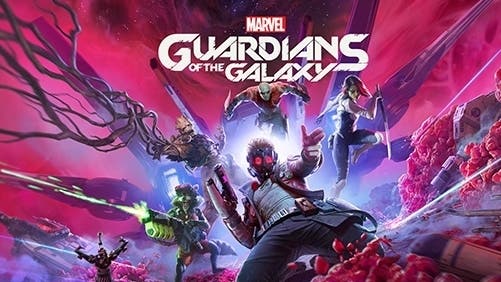 Ontwikkelaar Eidos Montreal heeft de volledige soundtrack van Marvel's Guardians of the Galaxy bekendgemaakt. Net zoals in de films bestaat die in de games vooral uit populaire nummers uit de jaren '80. Daarnaast zitten er echter ook twee nieuwe nummers in die gemaakt zijn door Star-Lord, de fictieve, favoriete band van hoofdpersonage Peter Quill.
In totaal bevat de soundtrack 30 nummers. Daaronder vinden we heel wat klassiekers van onder andere Blondie, Rick Astley - ja, dat nummer - en Soft Cell. Eidos Montreal heeft ter ere van de nakende release van de game ook een muziekvideo uitgebracht voor een van de nummers van de fictieve band Star-Lord.
Dit is het volledige overzicht van alle gelicentieerde nummers in de soundtrack:
Blondie - Call Me
Blue Oyster Cult - Don't Fear The Reaper
Bobby McFerrin - Don't Worry Be Happy
Hot Chocolate - Every 1's A Winner
Wang Chung - Everybody Have Fun Tonight
Tears For Fears - Everybody Wants To Rule The World
EUROPE - The Final Countdown
New Kids on the Block - Hangin' Tough
Pat Benatar - Hit Me With Your Best Shot
Bonnie Tyler - Holding Out for a Hero
KISS - I Love It Loud
Flock of Seagulls - I Ran
Culture Club - I'll Tumble 4 Ya
Mötley Crüe - Kickstart My Heart
Simple Minds - Love Song
Rick Astley - Never Gonna Give You Up
Frankie Goes To Hollywood - Relax
Def Leppard - Rock Rock Till You Drop
Rainbow - Since You Been Gone
A-ha - Take On Me
Soft Cell - Tainted Love
Loverboy - Turn Me Loose
Autograph - Turn Up the Radio
Wham! - Wake Me Up Before You Go-Go
Scandal featuring Patty Smyth - The Warrior
Starship - We Built This City
Twisted Sister - We're Not Gonna Take It
Billy Idol - White Wedding
De volledige soundtrack is ook te beluisteren op Spotify. Marvel's Guardians of the Galaxy komt op 26 oktober uit voor pc, PlayStation 4, PlayStation 5, Xbox One en Xbox Series X/S. Er komt ook een versie voor de Switch, maar die is enkel via de cloud speelbaar.