The Lego Movie Videogame - cheats
The Lego Movie Videogame cheats: Alle characters vrijspelen, cheats voor bonus content, bonus ruimte en de prijzen van nieuwe personages.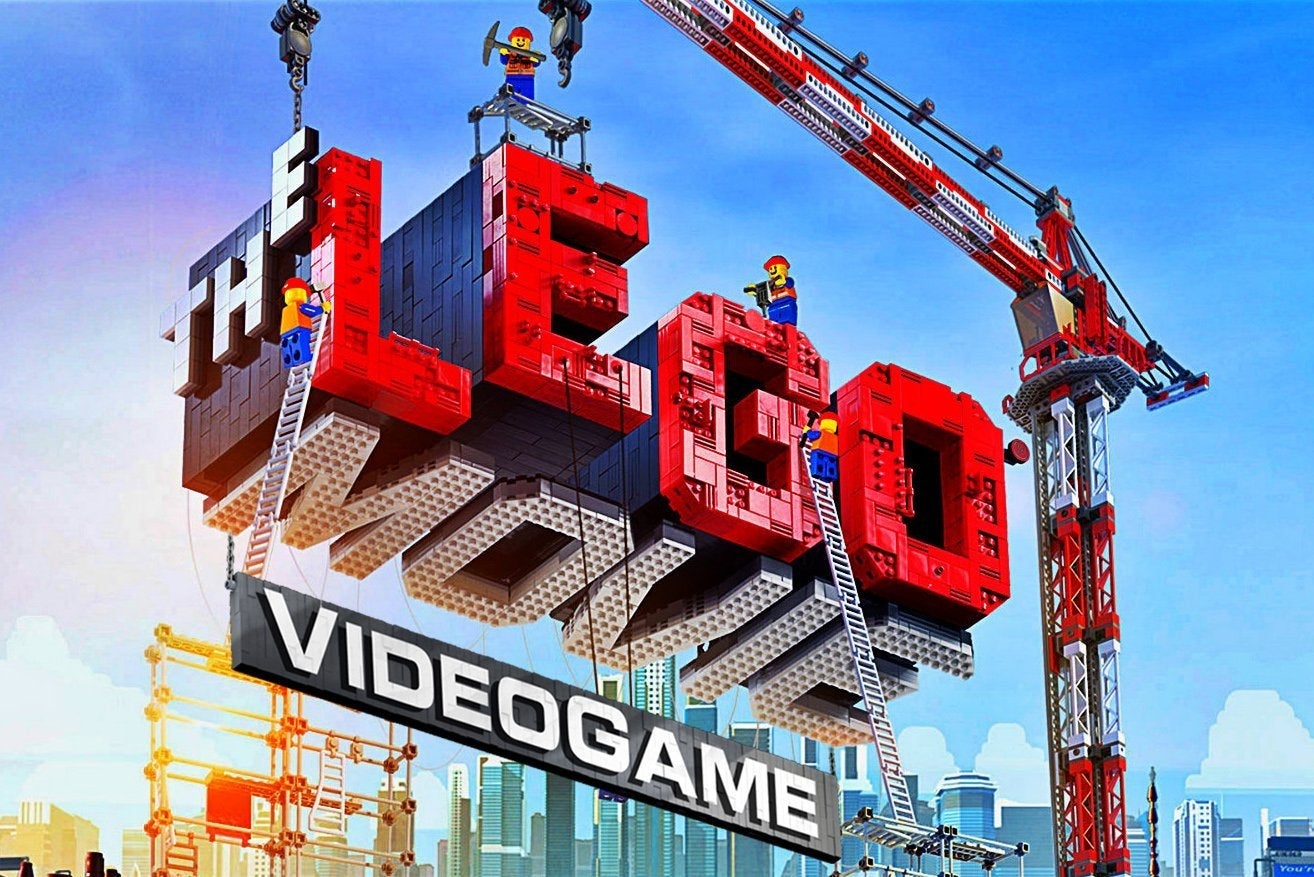 De Lego Movie Videogame zit vol met personages waarmee je de wereld kan verkennen en op zoek kan gaan naar broeken, gouden handleidingpagina's, rode en gouden stenen en andere hebbedingetjes. Wij bieden je cheat codes waarmee je nieuwe personages en ook extra bonusmateriaal kan vrijspelen. Daarbovenop geven we je ook informatie over de bergplaats van de laatste tien gouden bakstenen die te vinden zijn een mysterieuze bonuskamer. Ook geven we je de prijslijst van de personages die in het spel zitten
Op een cheat code in te voeren moet je eerst het spel pauzeren. Vervolgens ga je in het pauzemenu naar "Extras" en selecteer je "Code". Tik vervolgens een van de volgende codes in en druk op enter om deze te activeren.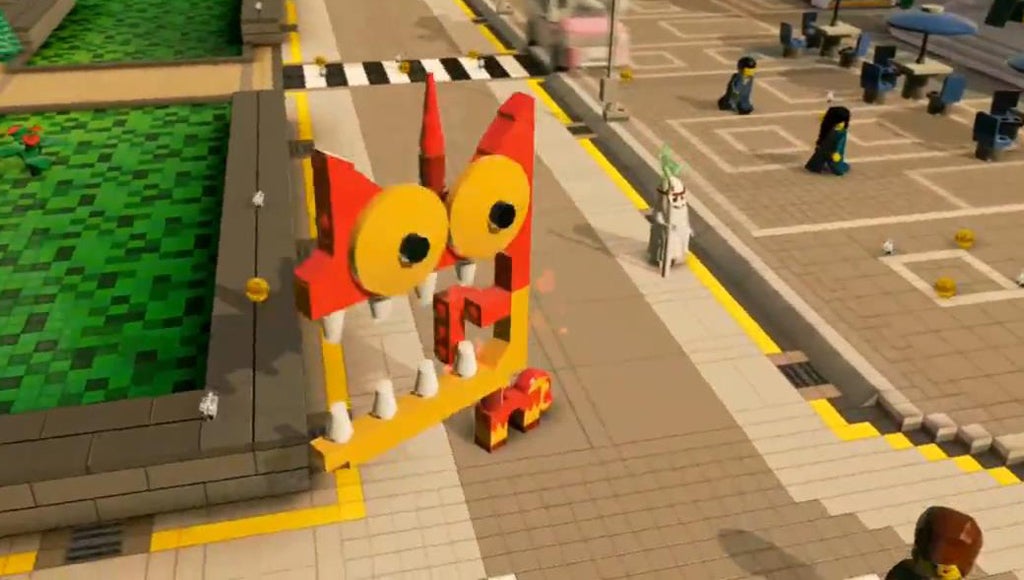 The Lego Movie Videogame - Personages cheats
F3VG47 - Abraham Lincoln
P4YX22 - Cleopatra
FNHLTK - Emmet (Clown)
UOOAQY - Emmet (Lizard)
NIHX2B - Emmet (Old West)
HJ4C21 - Emmet (Pajamas)
FXP9AN - Gallant Guard
OSSVNI - Green Ninja
A76DN7 - Lady Liberty
K7TDXJ - Larry the Barista
KGJ4DU - Lord Vampyre
UP7HJQ - Mrs. Scratchen-post
NG73OM - Panda Guy
FHNCD1 - Prospector
GFH2F8 - Robo Swat (Laser)
31S3I5 - Shakespeare
BID12F - Swamp Creature
V4P96P - Yeti
BC2XJ5 - Young Vitruvious
The Lego Movie Videogame - Cheats voor bonuscontent
Dit extra bonusmateriaal activeer je niet via het pauzemenu maar via de terminal. Deze vindt je in de buurt van het politiekantoor in Brick Mountain.
6LK3RRY4 - Benny's Spaceship
HVL4TB94 - Benny's Spaceship
6LK78NN9 - Emmets Construct-o-Mech
HVLH63VL - Emmets Construct-o-Mech
6LKMNDHR - Rescue Reinforcements
HVLLRX6R - Rescue Reinforcements
6LK3FRL6 - Super Secret Police Dropship
HVL4TQT4 - Super Secret Police Dropship
The Lego Movie Videogame - Bonus kamer
Ook al vind je in elk level alle broeken, alle gouden pagina's en andere verzamelobjecten, dan nog merk je aan het einde van het spel dat je tien gouden bakstenen tekort komt. Deze vind je in de speciale kamer die je pas in kan als je het spel een keer volledig hebt uitgespeeld.
The Lego Movie Videogame - Prijs van personages
In Lego Movie Videogame kan je tal van extra personages kopen. Hieronder lees je hoeveel elk personage kost.
Charaktere für 1.000.000 Studs
Lord Business (Minifigure)
President Business
Personages voor 750.000 Studs
Vitruvius (Ghost)
Personages voor 500.000 Studs
Calamity Drone
Calimity Drone
Sheriff-Not-A-Robot
Personages voor 300.000 Studs
Good Cop
Personages voor 250.000 Studs
Green Ninja
MetalBeard (Minifigure)
Personages voor 200.000 Studs
Astro Kitty
Personages voor 150.000 Studs
Biznis Kitty
Cleopatra
Deputron
FemBot
Lady Liberty
Panda Guy
Robo Skeleton
Tomahawk
Witch
Personages voor 125.000 Studs
Robo Cowboy
Robo SWAT (Armour)
Robo SWAT (Rocket)
Wiley Fusebot
Personages voor 100.000 Studs
Caveman
El Macho Wrestler
Lord Vampyre
Magician
Michelangelo
Mummy
Native
Robo (Demolition)
Shakespear
Test Dummy
Yeti
Personages voor 75.000 Studs
Robo (Construction)
Wildstyle (Space)
Personages voor 50.000 Studs
Bruce Wayne
Demolition Guy
Emmet (Clown)
Emmet (Lego Piece)
Emmet (Pyjamas)
Emmet (Shower)
Emmet (Surgeon)
Emmet (Trash Can)
Emmet (Woodsman)
Gallant Guard
Hot Tub Harry
Robo SWAT
Robo SWAT (Laser)
Sir Stack-a-Brick
Velma Staplebot
Wyldstyle (Hood)
Personages voor 25.000 Studs
Frank the Foreman
Hank Haystacks
Ma Cop
Robo Fed
Pa Cop
Prospector
Personages voor 10.000 Studs
Dr. McScrubs
Executive Ellen
Garbageman Grant
Gordon Zola
Ice Cream Jo
Ice Cream Mike
Kabob Bob
Sharon Shoehorn
Plumber Joe
Where Are My Pant? Guy
Taco Tuesday Guy
Cardio Carrie