Gerucht: Telltale Marvel game is gebaseerd op Guardians of the Galaxy
Groot nieuws.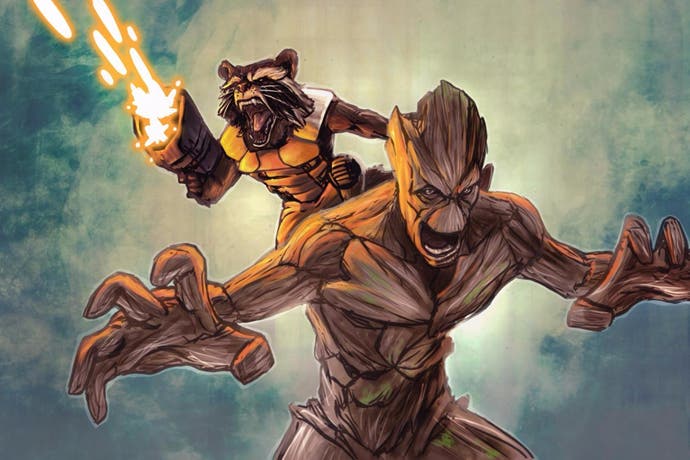 De Marvel-game van ontwikkelaar Telltale Games is mogelijk gebaseerd op Guardians of the Galaxy.
De titel Guardians of the Galaxy - The Video Game dook enige tijd geleden op in een lijst met projecten die zijn getroffen door een staking van Amerikaanse stemacteurs.
Eurogamer.net laat ook weten dat de game waarschijnlijk volgende maand tijdens The Game Awards wordt getoond. Telltale onthulde in het verleden onder andere Batman: A Telltale Series tijdens de awardsshow.
Het is op dit moment nog niet duidelijk of de nieuwe game op de Guardians of the Galaxy-stripboeken of op de filmreeks is gebaseerd. Telltale zelf heeft ook nog niet op het lek gereageerd.
The Game Awards vinden op donderdag 1 december plaats in de Amerikaanse stad Los Angeles.