Final Fantasy 7: The First Soldier releasedatum bekend
Final Fantasy: Battle Royale.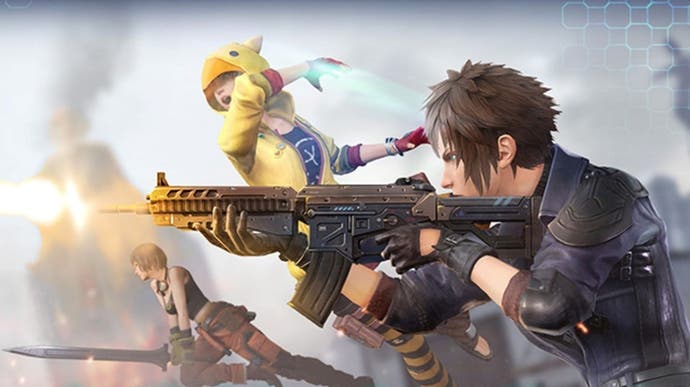 Square Enix en ontwikkelaar Ateam Entertainment hebben de releasedatum van mobile game Final Fantasy 7: The First Soldier bekendgemaakt. De titel is vanaf 17 november beschikbaar voor Android en iOS. Geïnteresseerden kunnen zich nu alvast registeren.
Final Fantasy 7: The First Soldier is een Battle Royale-game die zich 30 jaar voor de gebeurtenissen in het hoofdverhaal van Final Fantasy 7 afspeelt. Jij bent één van 75 kandidaten die probeert om een elite soldier bij Shinra te worden. Je bekampt je tegenstanders met een mix van zwaarden, geweren en magie.
Op een volwaardige sequel voor Final Fantasy 7 Remake is het sowieso nog even wachten. Square Enix heeft wel al onthuld dat bepaalde Episode Intermission features ook naar Final Fantasy 7 Remake 2 komen.