Dota 2 cheats, commands en training tips
Maak jezelf onoverwinnelijk, geen cooldown, extra heroes, spawn runes en creeps, manipuleer bots en meer.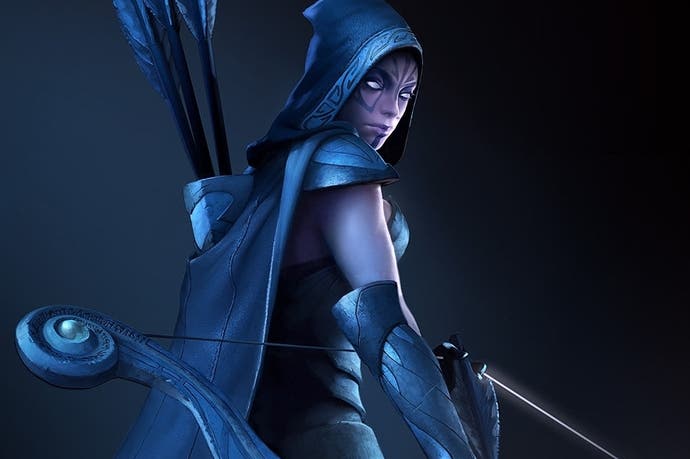 Dota 2 is een waar fenomeen. Dagelijks zwelt het aantal spelers aan en op toernooien valt steeds meer geld te winnen. Na League of Legends en Heroes of Newerth lijkt Dota 2 de nieuwe koning van de moba-game te zijn. Koning van een erg competitief genre en voor beginners blijft het toch even zoeken naar de juiste strategie. Daarom vind je hier een lijstje met cheats en training tips, die je kan gebruiken op bepaalde servers of in training-games. Daarmee kan je de match verder naar eigen wens veranderen en de omstandigheden creëren die jij nodig hebt om je vaardigheden te verbeteren.
---
De volgende cheats kan je gebruiken op servers waar "Enable cheats" aanstaat. Om ze te gebruiken hoef je enkel de juiste code in het chatvenster te zetten. De codes en hun effecten zijn als volgt:
Alle bots stijgen x aantal levels: -lvlbots x
Vernietig alle wards: -killwards
Creeps spawnen niet meer: -disablecreepspawn
Toon AI status: -dumpbots
Creeps spawnen weer: -enablecreepspawn
Stijg x aantal levels: -lvlup x
Krijg x aantal goudstukken: -gold x
Volle health en mana, cooldowns worden gereset: -refresh
Dood alle creeps: -killcreeps
Verplaats speler naar een fontein of respawn als je dood bent: -respawn
Zet de timer op 0, laat creeps spawnen en start het spel: -startgame
Spawn een rune op één van beide rune spawnplekken: -spawnrune
Spawn onmiddelijk enkele creeps: -spawncreeps
Spawn neutrale kampen: -spawnneutrals
Zet "allvision" modus aan en krijg het zicht over beide kampen: -allvision
Zet "allvision" modus uit: -normalvision
Zet "wtf" modus aan waardoor vaardigheden geen cooldown of mana cost meer hebben: -wtf
Zet "wtf" modus uit: -unwtf
Toon je ping (rechterbovenhoek: -ping
Je kan jezelf of de tegenpartij ook voorwerpen geven met de commando's -item itemnaam of -givebots itemnaam. Op de plaats van itemnaam zet je een optie uit onderstaande lijst.
Abyssal Blade - item_abyssal_blade
Aegis - item_aegis
Tango - item_ancient_janggo
Arcane Boots - item_arcane_boots
Armlet of Mordiggian - item_armlet
Assault Cuirass -item_assault
Skull Basher -item_basher
Belt of Strength - item_belt_of_strength
Battlefury - item_bfury
Black King Bar - item_black_king_bar
Blade Mail - item_blade_mail
Blade of Alacrity - item_blade_of_alacrity
Blades of Attack - item_blades_of_attack
Blink Dagger - item_blink
Bloodstone - item_bloodstone
Boots of Speed - item_boots
Band of Elvenskin - item_boots_of_elves
Bottle - item_bottle
Bracer - item_bracer
Iron Branch - item_branches
Broadsword - item_broadsword
Buckler - item_buckler
Butterfly - item_butterfly
Chainmail - item_chainmail
Cheese - item_cheese
Circlet - item_circlet
Clarity - item_clarity
Claymore - item_claymore
Cloak - item_cloak
Animal Courier - item_courier
Eul's Scepter of Divinity - item_cyclone
Dagon - item_dagon
Demon Edge - item_demon_edge
Desolator - item_desolator
Diffusal Blade - item_diffusal_blade
Divine Rapier - item_rapier
Drum of Endurance - item_ancient_janggo
Dust of Appearance - item_dust
Eaglesong - item_eagle
Energy Booster - item_energy_booster
Ethereal Blade - item_ethereal_blade
Healing Salve - item_flask
Flying Courier - item_flying_courier
Force Staff - item_force_staff
Gauntlets of Strength - item_gauntlets
Gem of True Sight - item_gem
Ghost Scepter - item_ghost
Gloves of Haste - item_gloves
Daedalus - item_greater_crit
Hand of Midas - item_hand_of_midas
Headdress - item_headdress
Heart of Tarrasque - item_heart
Heaven's Halberd - item_heavens_halberd
Helm of Iron Will - item_helm_of_iron_will
Helm of the Dominator - item_helm_of_the_dominator
Hood of Defiance - item_hood_of_defiance
Hyperstone - item_hyperstone
Shadow Blade - item_invis_sword
Javelin - item_javelin
Crystalys - item_lesser_crit
Satanic - item_lifesteal
Maelstrom - item_maelstrom
Magic Stick - item_magic_stick
Magic Wand - item_magic_wand
Manta Style - item_manta
Mantle of Intelligence - item_mantle
Mask of Madness - item_mask_of_madness
Medallion of Courage - item_medallion_of_courage
Mekansm - item_mekansm
Mithril Hammer - item_mithril_hammer
Mjollnir - item_mjollnir
Monkey King Bar - item_monkey_king_bar
Mystic Staff - item_mystic_staff
Necronomicon - item_necronomicon
Null Talisman - item_null_talisman
Oblivion Staff - item_oblivion_staff
Ogre Axe - item_ogre_axe
Orb of Venom - item_orb_of_venom
Orchid Malevolence - item_orchid
Perseverance - item_pers
Phase Boots - item_phase_boots
Pipe of Insight - item_pipe
Platemail - item_platemail
Point Booster - item_point_booster
Poor Man's Shield - item_poor_mans_shield
Power Treads - item_power_treads
Quarterstaff - item_quarterstaff
Quelling Blade - item_quelling_blade
Radiance - item_radiance
Divine Rapier - item_rapier
Reaver - item_reaver
Refresher Orb - item_refresher
Sacred Relic - item_relic
Ring of Aquila - item_ring_of_aquila
Ring of Basilius - item_ring_of_basilius
Ring of Health - item_ring_of_health
Ring of Protection - item_ring_of_protection
Ring of Regen - item_ring_of_regen
Robe of the Magi - item_robe
Rod of Atos - item_rod_of_atos
Sange - item_sange
Sange and Yasha - item_sange_and_yasha
Satanic - item_satanic
Scythe of Vyse - item_sheepstick
Shiva's Guard - item_shivas_guard
Eye of Skadi - item_skadi
Slippers of Agility - item_slippers
Smoke of Deceit - item_smoke_of_deceit
Sage's Mask - item_sobi_mask
Soul Booster - item_soul_booster
Soul Ring - item_soul_ring
Linken's Sphere - item_sphere
Staff of Wizardry - item_staff_of_wizardry
Stout Shield - item_stout_shield
Talisman of Evasion - item_talisman_of_evasion
Tango - item_tango
Teleport Scroll - item_tpscroll
Tranquil Boots - item_tranquil_boots
Boots of Travel - item_travel_boots
Ultimate Orb - item_ultimate_orb
Aghanim's Scepter - item_ultimate_scepter
Urn of Shadows - item_urn_of_shadows
Vanguard - item_vanguard
Veil of Discord - item_veil_of_discord
Vitality Booster - item_vitality_booster
Vladmir's Offering - item_vladmir
Void Stone - item_void_stone
Observer Ward - item_ward_observer
Sentry Ward - item_ward_sentry
Wraith Band - item_wraith_band
Yasha - item_yasha
Volgende commando's geven je enkel het recept van die items.
item_recipe_abyssal_blade
item_recipe_ancient_janggo
item_recipe_arcane_boots
item_recipe_armlet
item_recipe_assault
item_recipe_basher
item_recipe_bfury
item_recipe_black_king_bar
item_recipe_blade_mail
item_recipe_bloodstone
item_recipe_bracer
item_recipe_buckler
item_recipe_butterfly
item_recipe_cyclone
item_recipe_dagon
item_recipe_desolator
item_recipe_diffusal_blade
item_recipe_ethereal_blade
item_recipe_force_staff
item_recipe_greater_crit
item_recipe_hand_of_midas
item_recipe_headdress
item_recipe_heart
item_recipe_heavens_halberd
item_recipe_helm_of_the_dominator
item_recipe_hood_of_defiance
item_recipe_invis_sword
item_recipe_lesser_crit
item_recipe_maelstrom
item_recipe_magic_wand
item_recipe_manta
item_recipe_mask_of_madness
item_recipe_medallion_of_courage
item_recipe_mekansm
item_recipe_mjollnir
item_recipe_monkey_king_bar
item_recipe_necronomicon
item_recipe_null_talisman
item_recipe_oblivion_staff
item_recipe_orchid
item_recipe_pers
item_recipe_phase_boots
item_recipe_pipe
item_recipe_poor_mans_shield
item_recipe_power_treads
item_recipe_radiance
item_recipe_rapier
item_recipe_refresher
item_recipe_ring_of_aquila
item_recipe_ring_of_basilius
item_recipe_rod_of_atos
item_recipe_sange
item_recipe_sange_and_yasha
item_recipe_satanic
item_recipe_sheepstick
item_recipe_shivas_guard
item_recipe_skadi
item_recipe_soul_booster
item_recipe_soul_ring
item_recipe_sphere
item_recipe_tranquil_boots
item_recipe_travel_boots
item_recipe_ultimate_scepter
item_recipe_urn_of_shadows
item_recipe_vanguard
item_recipe_veil_of_discord
item_recipe_vladmir
item_recipe_wraith_band
item_recipe_yasha
Tenslotte zijn er ook cheats die je toelaten om een held aan jouw ploeg of aan die van de tegenpartij toe te voegen. Dit doe je met -createhero npc_dota_hero_heronaam en -createhero npc_dota_hero_heronaam enemy.
"npc_dota_hero_heronaam" verander je door één van de volgende:
npc_dota_hero_abaddon
npc_dota_hero_alchemist
npc_dota_hero_ancient_apparition
npc_dota_hero_antimage
npc_dota_hero_axe
npc_dota_hero_bane
npc_dota_hero_batrider
npc_dota_hero_beastmaster
npc_dota_hero_bloodseeker
npc_dota_hero_bounty_hunter
npc_dota_hero_brewmaster
npc_dota_hero_bristleback
npc_dota_hero_broodmother
npc_dota_hero_centaur
npc_dota_hero_chaos_knight
npc_dota_hero_chen
npc_dota_hero_clinkz
npc_dota_hero_crystal_maiden
npc_dota_hero_dark_seer
npc_dota_hero_dazzle
npc_dota_hero_death_prophet
npc_dota_hero_disruptor
npc_dota_hero_doom_bringer
npc_dota_hero_dragon_knight
npc_dota_hero_drow_ranger
npc_dota_hero_earthshaker
npc_dota_hero_elder_titan
npc_dota_hero_enchantress
npc_dota_hero_enigma
npc_dota_hero_faceless_void
npc_dota_hero_furion
npc_dota_hero_gyrocopter
npc_dota_hero_huskar
npc_dota_hero_invoker
npc_dota_hero_jakiro
npc_dota_hero_juggernaut
npc_dota_hero_keeper_of_the_light
npc_dota_hero_kunkka
npc_dota_hero_leshrac
npc_dota_hero_lich
npc_dota_hero_life_stealer
npc_dota_hero_lina
npc_dota_hero_lion
npc_dota_hero_lone_druid
npc_dota_hero_luna
npc_dota_hero_lycan
npc_dota_hero_magnataur
npc_dota_hero_medusa
npc_dota_hero_meepo
npc_dota_hero_mirana
npc_dota_hero_morphling
npc_dota_hero_naga_siren
npc_dota_hero_necrolyte
npc_dota_hero_nevermore
npc_dota_hero_night_stalker
npc_dota_hero_nyx_assassin
npc_dota_hero_obsidian_destroyer
npc_dota_hero_ogre_magi
npc_dota_hero_omniknight
npc_dota_hero_phantom_assassin
npc_dota_hero_phantom_lancer
npc_dota_hero_puck
npc_dota_hero_pudge
npc_dota_hero_pugna
npc_dota_hero_queenofpain
npc_dota_hero_rattletrap
npc_dota_hero_razor
npc_dota_hero_riki
npc_dota_hero_rubick
npc_dota_hero_sand_king
npc_dota_hero_shadow_demon
npc_dota_hero_shadow_shaman
npc_dota_hero_shredder
npc_dota_hero_silencer
npc_dota_hero_skeleton_king
npc_dota_hero_skywrath_mage
npc_dota_hero_slardar
npc_dota_hero_slark
npc_dota_hero_sniper
npc_dota_hero_spectre
npc_dota_hero_spirit_breaker
npc_dota_hero_storm_spirit
npc_dota_hero_sven
npc_dota_hero_templar_assassin
npc_dota_hero_tidehunter
npc_dota_hero_tinker
npc_dota_hero_tiny
npc_dota_hero_treant
npc_dota_hero_troll_warlord
npc_dota_hero_tusk
npc_dota_hero_undying
npc_dota_hero_ursa
npc_dota_hero_vengefulspirit
npc_dota_hero_venomancer
npc_dota_hero_viper
npc_dota_hero_visage
npc_dota_hero_warlock
npc_dota_hero_weaver
npc_dota_hero_windrunner
npc_dota_hero_wisp
npc_dota_hero_witch_doctor
npc_dota_hero_zuus