Destiny: The Taken King walkthrough en gids
Een complete Destiny: The Taken King walkthrough de Strikes, Raid plus andere tips.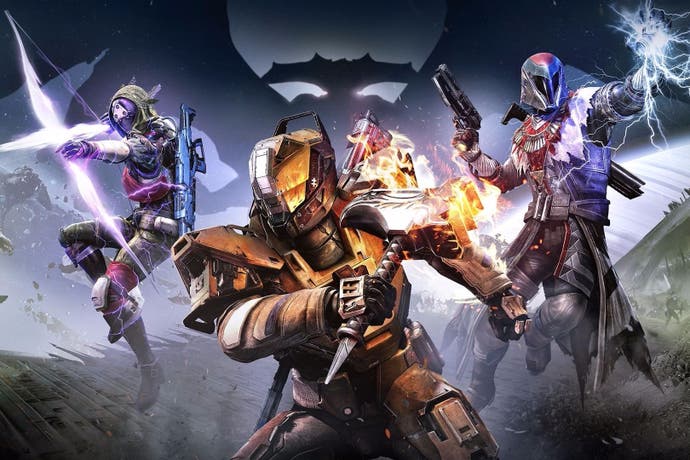 Destiny: The Taken King walkthrough en gids
Deze Destiny: The Taken King walkthrough is de ultieme gids om Oryx te verslaan. We zetten alles wat je over Year 2 moet weten op een rij: hoe je de story missions, quests bounties, Strikes en de King's Fall Raid voltooit. Met daarnaast tips voor Armsday, de subclass quests voor de Stormcaller, Nightstalker en Sunbreaker en hoe je de Exotic Blueprints gebruikt.
Vooraleer je Year 2 binnenstormt, is het echter nuttig om rekening te houden met deze algemene tips. Kwestie van het nieuwe jaar goed in te zetten:
Het nieuwe maximum level is 40 en de manier waarop je XP verdient is veranderd. Dit maakt het voltooien en story missions en bounties een absolute prioriteit.
De ruimte in je vault is verdubbeld. Dit maakt het beheren van wapens en uitrsuting heel wat minder stresserend.
Op de kiosken in de Tower kan je je nu een voorsmaakje van schaders, emblems, ships en andere voertuigen krijgen.
In de Hall of Guardians vind je nu kiosken voor Abandoned Quests, Exotic Weapon Blueprints en Exotic Armor Blueprints. Meer informatie vind je beneden.
Armsday is elke woensdag en een visite aan de Gunsmith laat je nu elke week nieuwe wapens uittesten zonder dat je er voor moet betalen. Bovendien verdien je ook nog eens reputatie.
Goed, je bent klaar om The Taken King aan te pakken. Veel plezier!
---
Destiny: The Taken King - Strikes walkthrough en tips
Destiny: The Taken King tips, collectibles en gids