De ontwikkelaars die momenteel aan een PS4 titel werken
Alle 150.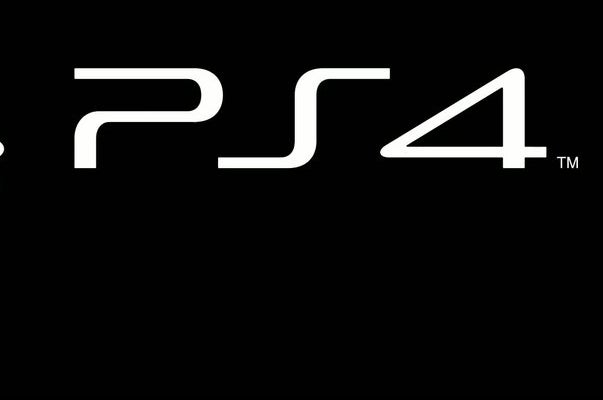 Sony heeft een behoorlijk lange lijst vrijgegeven met studio's over de hele wereld die momenteel werken aan een titel die op de PlayStation 4 zal uitkomen.
De lijst die per continent is opgedeeld telt meer dan 150 namen. Hij bevat grote studios zoals Rockstar (GTA V!) en Bethesda (Fallout 4!), maar ook tal van indie-ontwikkelaars zoals Mojang (Minecraft) zijn vertegenwoordigd. Niet alle titels worden PS4-exclusives en sommigen zullen zelfs nog op de huidige generatie hardware verschijnen, maar onderstaand lijstje bewijst toch dat de vierde PlayStation al een behoorlijke bibliotheek zal hebben.
Japan:
ACQUIRE Corp.
ARC SYSTEM WORKS CO.,LTD.
ARTDINK CORPORATION
ASCII MEDIA WORKS Inc.
Bethesda Softworks, LLC
CAPCOM
Chara-Ani Corporation
CRAFTS & MEISTER CO.,LTD.
CyberConnect2 Co.,Ltd.
D3 PUBLISHER Inc.
Dimps Corporation
Electronic Arts Inc.
FromSoftware, Inc.
GANBARION Co., Ltd.
Genki Co., Ltd.
Granzella Inc.
GRASSHOPPER MANUFACTURE INC.
GungHo Online Entertainment, Inc.
GUST CO.,LTD.
IDEA FACTORY Co., Ltd.
IMAGEEPOCH INC.
Index Corp.(ATLUS)
KADOKAWA GAMES,LTD.
KADOKAWA SHOTEN CO., LTD.
Konami Digital Entertainment Co., Ltd.
LEVEL-5 Inc.
MAGES. Inc.
MarvelousAQL Inc.
NAMCO BANDAI Games Inc.
NAMCO BANDAI Studios Inc.
NIHON FALCOM CORPORATION
Nippon Ichi Software, Inc.
O-TWO inc. (peakvox)
PlatinumGames Inc.
SEGA Corporation
SPIKE CHUNSOFT Co.,Ltd.
SQUARE ENIX Co., Ltd.
SystemSoft Alpha Corp.
TECMO KOEI GAMES Co.,Ltd.
TOSE CO., LTD.
tri-Ace Inc.
Ubisoft Entertainment
WILL CO., LTD
XING Inc.
YUKE'S Co.,Ltd.
Asia:
BLUESIDE Inc.
Ratloop Asia Pte Ltd
Red Hare Studios
XPEC Entertainment Inc.
North America:
17-Bit
5th Cell Media LLC
Activision Publishing, Inc.
Armature Studios
Behaviour Interactive
Bethesda Softworks, LLC
Blind Squirrel Games®
Certain Affinity, Inc.
Darkside Game Studios, Inc.
Devolver Digital
Disney
Double Fine Productions, Inc.
Double Helix Games
DrinkBox Studios Inc.
Edge of Reality, Inc.
Electronic Arts Inc.
FarSight Studios
Gaijin Games, Inc.
Gearbox Software
HB Studios Multimedia
Heavy Iron Studios, Inc.
High Voltage Software, Inc.
inXile Entertainment Inc.
Iron Galaxy Studios, LLC
JETPACK Interactive Entertainment Ltd.
Klei Entertainment Inc.
Lab Zero, Inc
LucasArts, a Lucasfilm Ltd. company
Metanet Software Inc
Minority Media Iinc.
Nicalis, Inc
Panic Button, LLC
Psyonix Studios, Inc.
Slant Six Games
Sony Online Entertainment LLC
Spark Unlimited
Spry Fox LLC
SuperVillain Studios
Take-Two Interactive Software, Inc.
Telltale, Inc.
Tribute Games Inc.
Turtle Rock Studios, Inc.
Ubisoft Entertainment
vBlank Entertainment Inc.
Warner Bros. Interactive Entertainment, Inc.
WayForward Technologies, Inc.
Zombie Studios, LLC
Europe and PAL:
4A Games
505 Games
Abstraction
Beatshapers
Big Ant
Big Bit
BitComposer
Bloober Team S.A.
Boss Alien
Bugbear
Cauldron
City Interactive
Criterion Games
Croteam
Curve Studios
Dakko Dakko Ltd
Deck 13
Double Eleven
Eko Software
FatShark
Flying Wildhog
Four Door Lemon
Frozenbyte
FuturLab
Gaijin
GHOST GAMES - AN EA STUDIO
Green Hill Studios
Kalyspo Media
Laughing Jackal
Ludosity
Mediatonic
Milestone
Mojang
Onmi Systems
Prodigy Design
Ripstone
Roll7
Ronimo
Rovio
Shortround
Sperasoft
Sproing
Stormbasic
Straight Right
Targem
Tate
Techland
Tonika
Torus Games
Vector Cell
Virtual Toys
Vlambeer
Wizarbox