Broforce en The Expendables 3 slaan de handen in elkaar
Resultaat heet The Expendabros.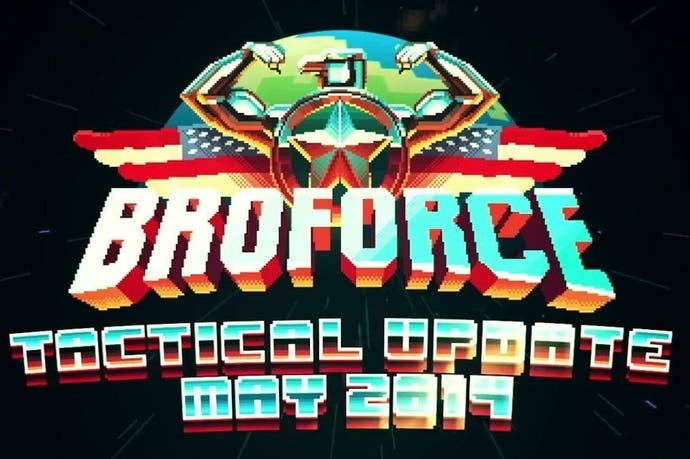 Ontwikkelaar Free Lives en filmstudio Lionsgate hebben de handen in elkaar geslagen om The Expendabros te maken. De game is een mix tussen de Steam Early Access game Broforce en de film The Expendables 3.
The Expendabros is een alleenstaande game voor pc en laat je toe om in de huid te kruipen van de actiesterren uit The Expendables 3. De game bevat tien verschillende levels en is ook speelbaar in een lokale coöperatieve modus voor maximaal vier spelers.
The Expendabros dient ter promotie van The Expendables 3 en is maar tijdelijk verkrijgbaar. De game is vanaf nu tot 31 december gratis te downloaden op Steam.
Broforce zelf zit nog altijd in de Steam Early Access fase, voor zowel pc als Mac.