Beste January Sale deals in de PlayStation Store
Battlefield 1, FIFA 17, Mafia 3 en veel meer!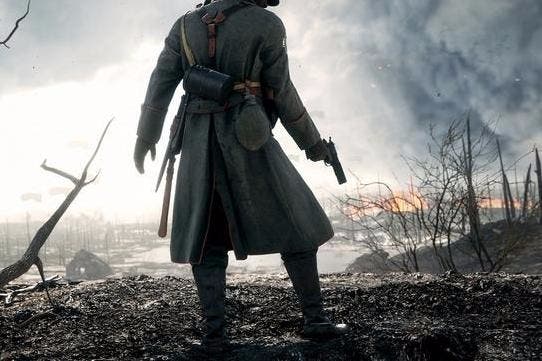 Sony houdt uitverkoop in de PlayStation Store. De 'January Sale' is daarenboven de allergrootste soldenactie die Sony tot nu toe al heeft georganiseerd. Heel wat titels hebben een fikse korting gekregen: wij zetten de beste deals voor jou op een rijtje! Heel veel van de volgende games staan trouwens ook in de lijst van de beste games van 2016, alsook de favoriete games van 2016 van de redactie.
Vergeet niet om ook te kijken op de PlayStation 3 en PlayStation Vita; ook daar zijn er heel wat topgames aan zeer lage prijzen beschikbaar. Wat dacht je van het legendarische Demon's Souls voor 4,99 euro? Of Ico en Shadow of the Colossus aan 6,99 euro, als voorbereiding op The Last Guardian?
Indiegames en enkel digitaal te verkrijgen games
Rocket League
Salt and Sanctuary - lees onze Salt and Sanctuary review
Unravel - lees onze Unravel review
Verdun - lees onze Verdun review
Dear Esther: Landmark Edition
Firewatch - lees onze Firewatch review
Duke Nukem 3D: 20th Anniversary World Tour
Outlast - lees onze Outlast review
Darkest Dungeon - lees onze Darkest Dungeon review
Goat Simulator
Mount & Blade: Warband
Journey Collector's Edition
Oceanhorn - Monster of Uncharted Seas
Layers of Fear - lees onze Layers of Fear review
Monopoly Plus
Metal Slug 3
Beach Buggy Racing
The Escapists
Octodad: Dadliest Catch
Virginia - Special Edition Bundle
Prison Architect: PlayStation®4 Edition
Broforce
Tricky Towers
Trine
Child of Light
Downloadbare uitbreidingen
Bloodborne The Old Hunters
Tom Clancy's The Division - Season Pass
Call of Duty®: Black Ops III - Season Pass
The Witcher 3: Wild Hunt Expansion Pass
Fallout 4: Automatron
Tom Clancy's Rainbow Six Siege: GEMSTONES BUNDLE
Rocket League - Aftershock
Star Wars Battlefront Deluxe Edition Content
WWE 2K17 Accelerator
Dying Light: The Following
NBA 2K17 All-Time College Bundle
XCOM 2 Reinforcement Pack
Mortal Kombat X Kombat Pack
DOOM: Hell Followed
The Crew Season Pass
Assetto Corsa - DLC Season Pass
Battlefield 4 China Rising
LEGO® Star Wars: The Force Awakens Season Pass
Dragon Age™: Inquisition - The Descent
Ride 2 Season Pass
Naruto Storm 4 - Season Pass
Star Trek Online Legacy Pack
Battlefield Hardline Betrayal
Hitman Upgrade Pack
Alienation DLC Season Pass
PlayStation VR
PlayStation VR Worlds
EVE: Valkyrie (plus Founder's Pack)
Driveclub VR - lees onze Driveclub VR review
Thumper
RIGS Mechanized Combat League
Sports Bar VR
Headmaster - lees onze Headmaster review
Battlezone
Gunjack
The Assembly
Harmonix Music VR
100ft Robot Golf